Hampton Inn Savannah, GA
Restoring the finish on the lobby wood work, dining room chairs and buffet cabinets at the Hampton Inn in Port Wentworth Georgia, just outside of Savannah. Most of the work is being done early afternoon through the early morning hours to so as to not disrupt the breakfast time and check outs. Should finish on August 3rd.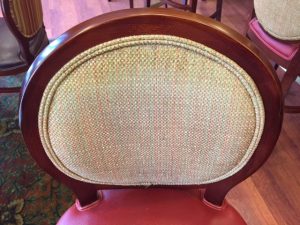 Also touched up a door that a guests dog scratched up the night before.